Benjamin Krogh, DO
Family Practice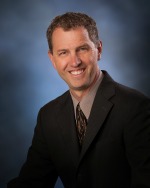 Clinic Locations
Southwest Medical Clinic
12 6th Ave. SW
Bowman, ND 58623
(701) 523-3226
Education
Dr. Benjamin Krogh is a graduate of the Kirksville College of Osteopathic Medicine and completed his Family Practice Residency training at Northeast Regional Medical Center in Kirksville, MO. Dr. Krogh is Board Certified in Family Practice and has practiced rural Family Medicine for many years in both Utah and North Dakota. He has a special interest in clinic care for general family practice and pediatrics in particular, although he sees patients of all ages. He enjoys developing long-term relationships with his patients and getting to know them well. Dr. Krogh is married and has 6 children.
Hobbies and Interests
Along with spending time with his family, he has interest in outdoor sports including fly fishing, camping, hunting, biking and skiing.