Operation Christmas Child
Long Term Care Residents Asking For Help With Operation Christmas Child
By Deb Patterson, Activity Aide
Once again the residents of SW Healthcare Services have decided to show support of the ministry Operation Christmas Child and your help is needed. Operation Christmas Child brings joy and hope to children in desperate situations around the world through gift-filled shoeboxes along with the Good News of God's love. This program of Samaritan's Purse provides an opportunity for people of all ages to be involved in a simple, hands-on missions project while focusing on the true meaning of Christmas - Jesus!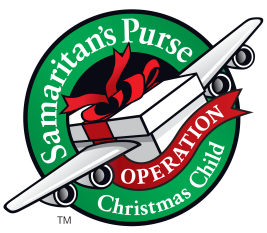 So how can you, your family, organization, or church help? Residents are now collecting items such as soap and wash clothes, toothpaste and toothbrushes, combs, underwear and socks, t-shirts, small toys, color and picture books, crayons, pencils, hair clips, toy jewelry, and/or money for postage ($7 per box).
It is also possible for you to pack a shoebox and drop at the Long Term Care facility by November 10th. A drop box is at the main entrance of SW Healthcare Services Long Term Care. The residents will begin packing the boxes (boy or girl age groups of 2-4,  5-9, or 10-14) November 10th. If you have questions or need more information contact Deb Patterson at the Long Term Care, 523-3214. You may also go to the website to learn more about this project at https://www.samaritanspurse.org/what-we-do/operation-christmas-child/.
Please keep in mind the items will be packed in shoeboxes and then shipped, so please no perishable foods; liquids or lotions; breakable items such as snow globes, glass containers or aerosol cans.
Our thanks in advance for giving an extraordinary gift this year to a child in need of joy and hope. Thank you also for allowing our residents the happiness of being a part of this worthwhile project which they couldn't do without your support.