Pulmonary Rehabilitation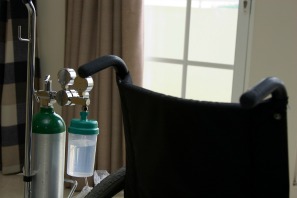 The Pulmonary Rehabilitation Program at Southwest Healthcare Services is a twelve-week comprehensive rehab program for patients who have breathing problems resulting from pulmonary diseases such as Chronic Obstructive Pulmonary Disease (COPD), emphysema, asthma and lung cancers. Our Pulmonary Rehabilitation team works directly with each individual to improve their comfort level, respiratory function and understanding of their disease. Our program is tailored to meet each patient's individual goals.
After successfully completing the twelve-week program, patients have the option of enrolling in a patient pay program that allows them to continue to exercise in a supervised setting.
Your physician can refer you to the program, or you can call us directly. Southwest Healthcare Services will contact your healthcare practitioner to obtain appropriate medical information and approval.