Occupational Therapy
Southwest Healthcare offers Occupational Therapy services in a clinical setting, with treatments designed to help individuals regain function and achieve independence in all facets of their lives. OT provides evaluation and individualized therapy programs to people of any age who are experiencing pain, disability, or loss of function with daily activities. Shannon Bowman has 16 years of experience and specializes in treatment of conditions of the elbow, wrist, and hand. Common diagnoses treated with occupational therapy include arthritis, joint replacements, chronic pain, tendonitis, sprains, and fractures.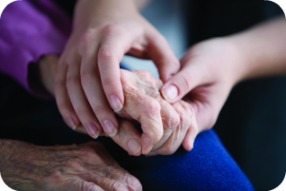 Services Offered:
Safety Assessments
Ergonomic Assessments
Cognitive Evaluation
General Rehabilitation
Strengthening programs
Upper Extremity Rehab
Hand Therapy Iontophoresis
Phonophoresis
Lymphedema Treatment
Splinting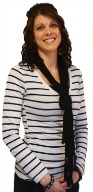 Shannon Bowman, OTR/L, CLT is an Occupational Therapist that is practicing at Southwest Healthcare Services. Shannon, a native of Scranton ND, attended the University of Mary and graduated in 2000 with a degree in Occupational Therapy. She has been providing OT services to Bowman and the surrounding areas for the past 16 years. She treats disorders of the upper extremity, and in 2011 became certified in lymphedema management. Shannon also assists people affected by general disability, injury, surgery, or illness that results in weakness and decreased ability to perform daily activities.
For appointments with Shannon, call Southwest Healthcare Rehab Services at 701-523-7848.