Family Medicine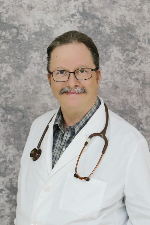 Education
Dr. William Arban is board certified in Family Medicine and has a wealth of knowledge and expertise in Emergency Medicine. Dr. Arban also has experience with Sports Medicine.
Dr. Arban graduated with his medical degree from Medical University in South Carolina in 1986. He has been practicing for more than 30 years and has seen patients all around the country including the southern region and midwest of the United States.
To make an appointment today, call 701-523-5555!
Clinic Locations
Southwest Medical Clinic
802 2nd Street NW
Bowman, ND 58623
(701) 523-5555