Southwest Healthcare Services outpatient physical therapy primary focus is to restore function and improve quality of life through care, skillful and personalized applications of physical therapy services for all ages. Our physical therapy team offers one-on-one physical therapy for individuals with conditions such as orthopedic, spine or sport injuries. With advanced hands-on physical therapy techniques, programs and equipment, Southwest Healthcare Service's physical therapy promotes a fast recovery and full return to peak performance.
Business Hours Monday through Friday 8 am to 4:30 pm. Closed from 12 p.m.
Phone: 701-523-7848
Fax: 701-523-4878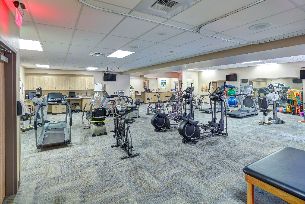 Physical Therapy can be used for:
Strengthening
Flexibility
Rehabilitation after surgery
Strengthening before surgery
Rehab of injury
Swollen, sore, or injured joints or muscles
Services Offered
Ultrasound
Electric Stimulation
Iontophoresis
Phonophoresis
Heat & Ice Modalities
Manual Therapy & Cupping Technique
Stretching & Strengthening
Custom Orthotics
Lymphedema Treatment
SASTM (Sound Assisted Soft Tissue Mobilization)
Functional Dry Needling
Mechanical Traction
Kinesiotaping
Joint Mobilization & Manipulation
Our Physical Therapy Team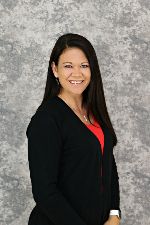 Jennifer Jahner PT, DPT, was raised in Bowman and graduated from Bowman High School in 1999. She completed her undergraduate studies at Northern State University and SD School of Mines and Technology. In 2006, she graduated from Des Moines University with her Doctorate in Physical Therapy. She practiced at Avera St. Lukes in Aberdeen, S.D. for one year before moving home to open Jahner Pt & Fitness, Inc on Sept 4, 2007.  She enjoys treating a multitude of illnesses and injuries across the lifespan.  Dr. Jahner is married to Jonathan. They have four children, Paxton, Keira, Lawson, and Laken.
jjahner@swhealthcare.net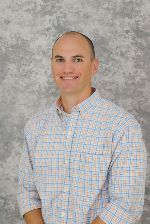 Darren Criswell DPT, CLT, grew up in Colstrip, MT and graduated from Colstrip High School in 2004. He attended the University of Montana for his undergraduate studies and earned a bachelor's degree in Exercise Science in 2009. In 2012, he graduated from the Doctor of Physical Therapy program at the University of Montana. Darren became a Certified Lymphedema Therapist (CLT) in 2013. Darren also has interests in sports medicine and orthopedics.
dcriswell@swhealthcare.net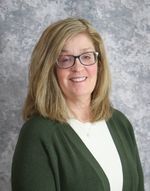 Cathy Hendrickson, PT, grew up in Bartlesville, Oklahoma. She earned Bachelor's degree in Marketing and Physical Therapy from the University of Oklahoma in 1982 and 1986. She has an interest in balance and fall prevention. She has experience working with patients with multiple diagnosis and has practiced healthcare in schools, outpatient, home health, and inpatient settings. Cathy lives with her husband, Paul on his family's farm in the Scranton area. They have two grown children, Emma and Jacob.
chendrickson@swhealthcare.net