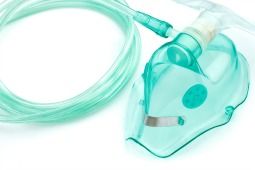 Southwest Healthcare Service's Home Oxygen Services believes that the most important aspects of home oxygen therapy is comfort, safety and understanding. We are committed to providing the best service to all of our home oxygen and nebulizer customers.
Our Services Include:
Prompt and courteous home delivery to your front door.
24-hour emergency service for unexpected oxygen or equipment needs.
Insurance and Medicare/Medicaid assistance.
Assistance with planning out your oxygen needs when discharged from the hospital.
Easy to understand instructions on how to use equipment and what to expect.
Available Oxygen/ Respiratory Therapy Equipment
Oxygen Concentrators, including THE INOGEN ONE
Portable Oxygen Cylinders (multiple sizes)
Oxygen Conserving Devices
Nebulizers (Adult & Pediatric)