The Southwest Healthcare Services Laboratory provides excellent patient care to Bowman and the surrounding communities. Our highly trained staff is available from 6am to 5pm Monday-Friday in the Southwest Healthcare Hospital and provides coverage for emergencies beyond those hours.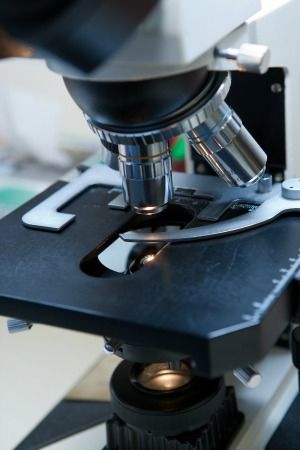 We provide a full menu of in-house testing and use Northern Plains Laboratory in Bismarck and the North Dakota State Health Lab for our reference labs. We have the most up-to–date instrumentation in our Chemistry, Hematology and Coagulation departments, as well as a full gamut of "Quick Kits" to aid in the diagnosis of Influenza A & B, Strep A, RSV, Mono and Drugs of Abuse screens.
The SWHS laboratory along with Christine Peterson, FNP manages our Coagulation Clinic, monitoring our Warfarin patients. We also work in conjunction with the Anti-Coag Clinics of Sanford, Ft. Meade and Heart and Lung to monitor the patients on blood thinners, thus keeping Warfarin/Coumadin levels under control in managing patient health.
Providing community outreach is a huge part of our commitment to our patients. Each year, with the assistance of community entities such as fire departments, civic clubs, etc, we travel to surrounding towns to do Health Screenings. These screenings provide a valuable community service and allow patients who do not have health care services readily available for them, access to low cost screening labs.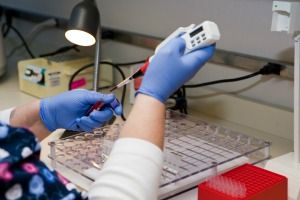 The SWHS lab is also responsible for the Occupational Health Program. We provide Drug and Alcohol screening services for Oil Companies and local businesses, both agricultural and nonagricultural. We are also responsible for the SWHC Drug and Alcohol program. All lab personnel are DOT Certified for Urine Drug and Breath Alcohol collection. In addition to our in-house Drug and Alcohol testing, we provide Mini-Health Screens to local Oil companies, which include height, weight, Blood pressure and Flu Shots, and blood draws for Lipid and Chemistry screenings.
If you have any questions concerning Lab reports or any other lab testing, please feel free to call the SWHC Laboratory at 701-523-7146. We are happy to answer your questions and help you with your healthcare needs.
To fax lab medical orders please use the number (701) 523- 7184.
Lab Hours
Monday - Friday
7:30 a.m. - 5 p.m.