Mission
Guided by Faith, we provide excellent care for those we are privileged to serve!
History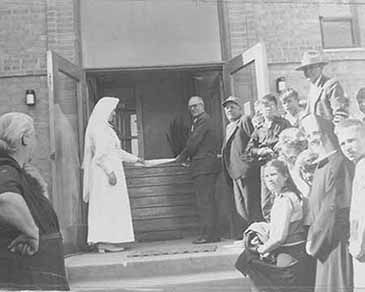 HOSPITAL
In 1945, the communities in Bowman and Slope Counties realized there was a need for organized health services. In July 1946, a city block in the west side of Bowman was donated for the location of a hospital. Area residents rallied together, corning up with innovative fundraising methods to pay for the construction of the hospital and necessary medical equipment.
Through the efforts of many, the dedication ceremony for the opening of Tri-State Hospital was held on May 12, 1951, with Governor Norman Brunsdale cutting the ribbon and opening the doors for the first patients.
In 1955, the hospital was leased to the Episcopal Church. This new corporation was called St. Luke's Tri-State Hospital Association. A new addition to the hospital was completed during the summer of 1968 and brought the total bed capacity of the facility to 39.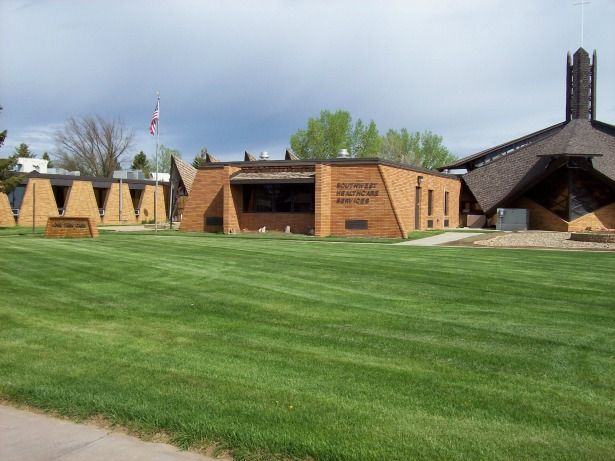 LONG TERM CARE
Sunset Nursing Home opened on July 21, 1964. Again, the land was donated where the home was built. Funding, in addition to gifts and memorials, came through a grant-in-aid from the Hill Burton program and from insurance and sale of bonds.
SOUTHWEST MEDICAL CLINIC
The clinic was built in 1990 and opened its door on Tuesday, September 4th, 1990. Dr. John Pate and Dr. John Hawronsky were the first two physicians to see patients at Southwest Medical Clinic. Money for the construction of the clinic and renovation of a portion of the St. Luke's Tri-State Hospital were raised through the "Caring For Life Campaign".
CONSOLIDATION
On January, 2001 St. Luke's Tri-State Hospital and Sunset Care Corporation consolidated and became Southwest Healthcare Services. Bowman Ambulance Service also became a part of Southwest Healthcare Services of Bowman on September 2, 2002.
ASSISTED LIVING
An assisted living facility was a dream of the community members for many years. In January of 2005, this dream became a reality when construction of Sunrise Village Assisted Living was completed and the first tenants began moving in.