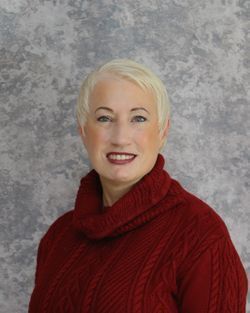 Tavi Loeks, OT, CLWT, LANA
Southwest Healthcare Services is happy to be offering occupational therapy Monday through Friday.
Tavi Loeks, OT, CLWT, LANA, grew up in Steele, North Dakota. She earned her associate degree as an occupational therapy assistant from Anoka Ramsey Community College in Coon Rapids, Minnesota in 1992. In 2000, she earned her Bachelor's degree in Occupational Therapy from St. Catherine University, St. Paul, Minnesota. Tavi became a Certified Lymphedema Therapist (CLT) in 2003, nationally certified by the Lymphology Association of North America in 2006. Tavi also has an interest in wound care and will be expanding practice in this area.
Tavi can perform evaluations and service patients with a multitude of treatments that include:
Exercise
Hand Functions
Coordination Training
Sensory Re-Education
Cognitive Evaluation
Low Vision Deficits
Iontropheresis
Phonophoresis
Electrical Stimulation
Ultrasound
TENS
Paraffin
Splint Fabrication
Pediatric Developmental Delays
Self Care
Stroke Rehab
Home, Wheelchair & Ergonomic Evaluations
Business Hours Monday through Thursday 8 a.m. to 4:30 p.m.
Phone: 701-523-7848
Fax: 701-523-4878