Thomas F. Arnold, M.D.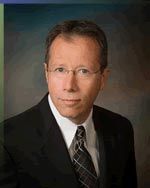 Education
Board certification: American College of Obstetricians and Gynecologists
Residency: OB/GYN-University of South Dakota Affiliated Hospitals, Mt. Sinai Medical Center, University of Wisconsin, Milwaukee WI
Medical school: UND School of Medicine, Grand Forks, ND
Dr. Arnold sees patients for infertility, gynecological surgery, menopausal medicine and routine & high risk obstetrics.
Clinic Locations
CHI-St. Alexius
2500 Fairway Street
Dickinson, ND 58601
701-456-4200
Southwest Medical Clinic
802 2nd Ave NW
Bowman, ND  58623
(701) 523-5555