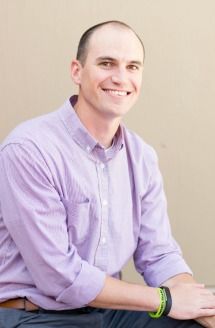 Southwest Healthcare Services: Transitioning Your Workout Outdoors
The summer sun is here, and we are all looking for any reason we can to enjoy the outdoors. Darren Criswell, Physical Therapist for Southwest Healthcare Services, has some tips to make a healthy transition in your workout from inside to the outdoors.
1. Wear Appropriate Footwear/Clothing
Foot support is always important, but even more so when outdoors where you may deal with uneven surfaces. Also, consider wearing safety/reflective clothing if you are planning to be out early in the mornings or late evenings.
2. Stay Hydrated
Drink plenty of water, especially on those hot summer days. Consider avoiding the hottest part of the day by exercising in the morning or evening.
3. Stretch
Stretching is important in general, but especially when exercising. Whether you are transitioning to outdoors workouts or just looking to start an exercise routine, stretching is key to preventing injury. Darren recommends gentle stretching before and after any exercise.
4. Have a Plan
Come up with a workout routine that works for you. Start light and progress as you can. Walking, biking and/or running are just a few ideas on how to stay active outdoors. Any physical activity is beneficial, so be creative and have fun with it.
5. Log Your Progress
Keep track of your workouts (reps, time, distance, etc.) It's rewarding to see how much your hard work is paying off.
Darren Criswell, DPT is a Physical Therapist at Southwest Healthcare Services. Darren has a passion for sports and activities in the great outdoors. Schedule your appointment today by calling (701) 523-5555.