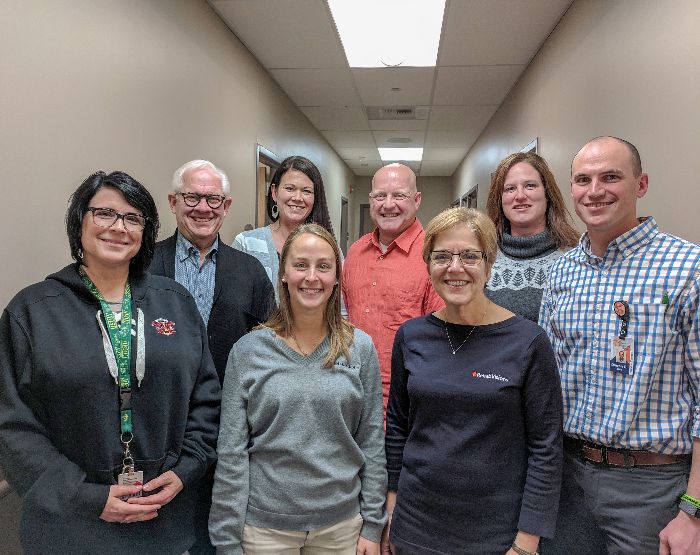 While always striving to improve patient care, Southwest Healthcare Services has partnered with RehabVisions. This partnership will allow expansion of the current services offered by the rehab department.
Rehab Visions, based out of Omaha, Neb., is dedicated to the progress of rehab treatments in rural areas. Steve Kinkead, Director of Operations, said that their passion is bringing urban-quality therapy services to rural communities.
Kinkead touted the current staff, saying they have an "excellent core" and that patrons of the department will see almost no change to their regular routine. Rehab Visions will expend services and add staff as it's appropriate. Ria Eaton has already joined physical therapists Jennifer Jahner and Darren Criswell. Eaton will provide occupational therapy services. The department will also net a speech therapist who will travel from RehabVisions' branch in Dickinson. Kinkead said their focus will be to build those programs.
Jahner, who also serves as department manager, said that she's excited for what the future holds for the community with this partnership.
"We are excited to be a part of the RehabVisions team," she said. "We look forward to continuing to provide excellent therapy services to our community."
An open house was hosted by the department on Monday, Dec. 3 to welcome the new partnership.