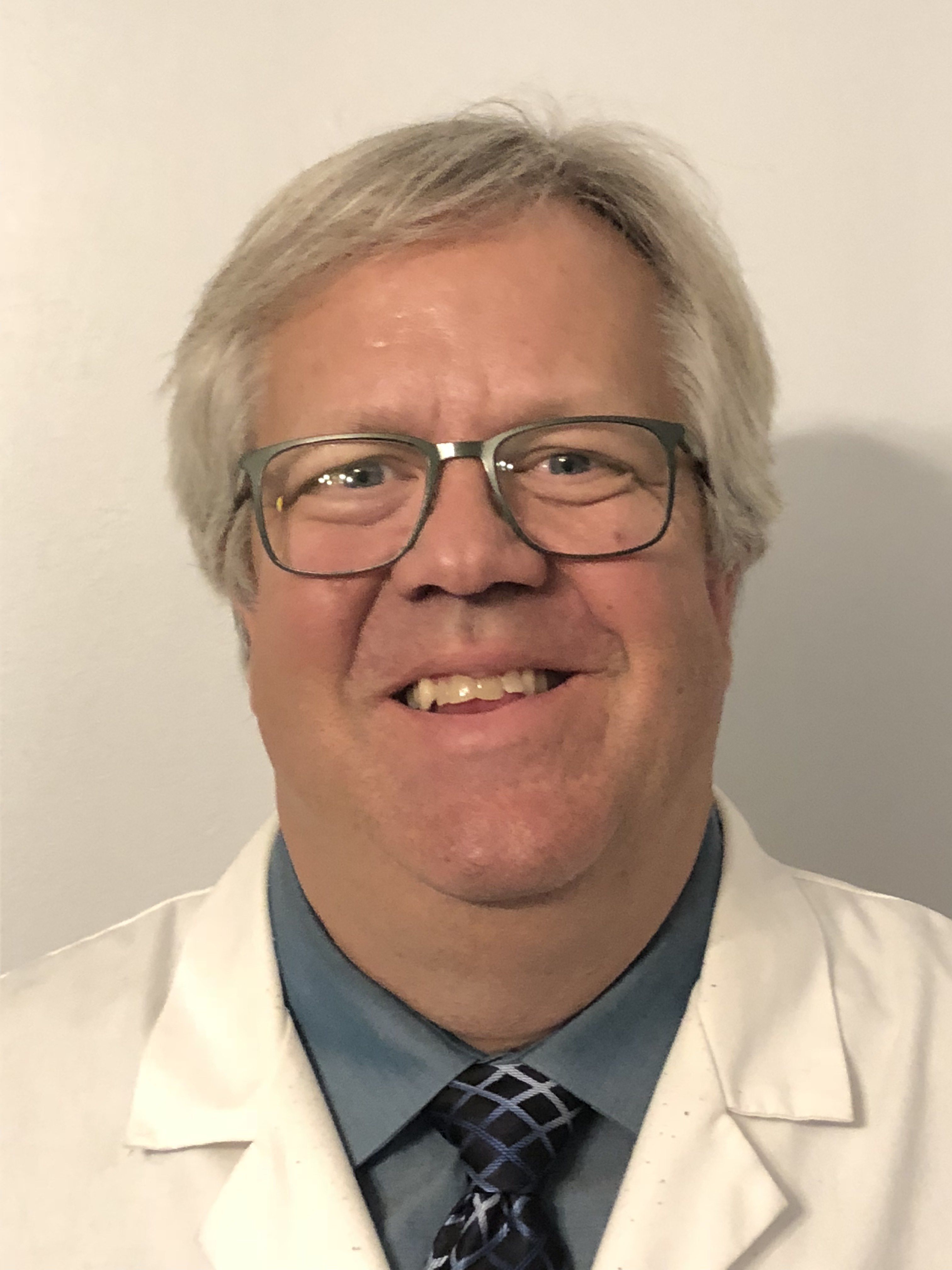 Southwest Healthcare Services is happy to announce that Dr. Tim Adams has started his practice here in Bowman.
   Dr. Adams was born and raised in southeast Michigan, growing up in the city of Ann Arbor. Following high school, he went on to attend Denison University in Granville, Ohio. He had a knack for math and science, and he was a little unsure of where life would lead him, so he decided to go into medicine. As he got further into his education, he realized he had made the right choice and attended the University of Michigan for medical school following his time at Denison.
   Initially, Dr. Adams chose surgery as his specialty. But as he went through the first year, he wondered if the specialty was right for him. While contemplating his future, he worked through the second year of the surgical program. Although he credits the two years in surgery to gaining a wealth of knowledge in the medical field, he eventually moved on to emergency medicine.
   At the time, the problem with emergency medicine was that there was not a dedicated specialty and did not have a residency program, something Dr. Adams was determined to do in his education. So he picked family medicine and went through his residency, and became board certified in the specialty.
   "[There are] a lot of things that I really enjoy about family practice," he said. "You get to know the patients, you get to build relationships."
   But as he was going through the family practice training, he continued to work in emergency medicine and has spent the vast majority of his profession in emergency medicine. But while he was working as an emergency room physician, Dr. Adams would still substitute in family medicine practices, so he has extensive experience in both specialties.
   "I've spent most of my career in emergency medicine," Adams said. "Residency trained and board certified in family practice."
   What he likes about the specialty of emergency medicine is the fact that he can encounter a variety of patients in a single day. And that it gives him the chance to expand his medical knowledge by treating a wide variety of injuries and ailments; he considers emergency medicine the first love of his professional life.
   As Dr. Adams begins his tenure with Southwest Healthcare Services, he said he's not unfamiliar with rural facilities. He said he's been a traveling doctor and held some administrative roles in other critical access hospitals.
   "The environment is something I'm very used to," he said.
   Dr. Adams mentioned that he had been to North Dakota before. During his youth, his parents made it their mission to get their kids to every state capital in the U.S. So far, he has made it to 48, with only Oregon and Hawaii's capitols left to see.
   So what brought him to Bowman?
   One factor, he said, was where he was in his career. Spending the vast majority of the time in emergency medicine, he said he was ready to shift back to family practice.  He's done predominantly family practice over the last four years, mostly as a traveling doctor, which he did as a way to see if moving primarily to family medicine is what he wanted. Which, in the end, it was. So he started to seek out permanent positions in family medicine.
   And he was impressed with Bowman when he came for a visit and an on-site interview. He said that he couldn't see a downside.
   "I was just really overwhelmed with how nice everybody is, [and] I was just really impressed that so many people I met grew up in Bowman, went away for their training and education and their careers, and moved back," Adams said. "Just the number of people that moved back here was really impressive to me."
   He also said that his short relationship with the late interim CEO Bob Letson was a significant factor in choosing to come and work at Southwest Healthcare Services.
   "I'm really sad about losing Bob," he said. "He was one of the big reasons with signing on."
   When Dr. Adams is not practicing medicine, he enjoys traveling with his wife and is a licensed U.S. Captain through the United States Coast Guard and sails in Michigan. But he said his number one priority outside of work is traveling south to Florida to spend time with his grandkids.
   When asked if he wasn't in medicine, what would he be doing? He said, "I can't think of anything else I'd rather be doing"