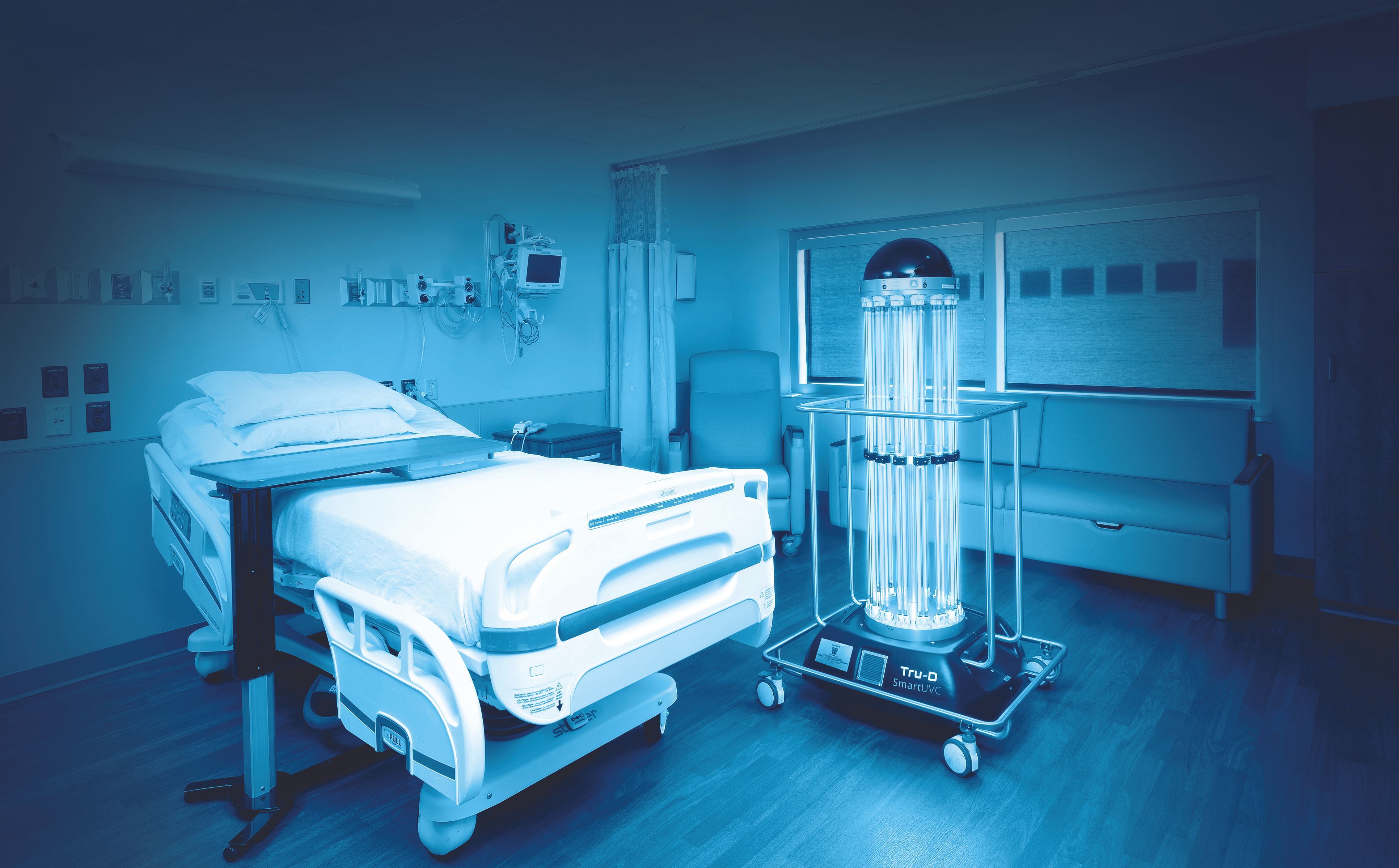 Southwest Healthcare Services recently added the Tru-D system, a pathogen-reducing UVC robot, to its already stringent list of disinfection protocols aimed at providing the cleanest health care environment possible.
    The Tru-D device, is the only portable UVC disinfection system on the market with patented Sensor360® technology. The device's sensors calculate the precise dose of UVC energy needed to disinfect a room while compensating for room variables such as size, shape, surface reflectivity and contents to then deliver one, measured dose from one location in the room, effectively inactivating lingering pathogens in the space. This technology, coupled with the Tru-D device's high-efficiency germicidal lamps, kills deadly pathogens such as SARS-CoV-2, methicillin-resistant staphylococcus aureus (MRSA), Clostridioides difficile (C. diff) and vancomycin-resistant enterococcus (VRE).
    "Hospitals that provide an extra level of care by disinfecting rooms with the Tru-D system are taking a proactive step in ensuring patients and staff have a clean and germ-free environment," said Chuck Dunn, President of Tru-D SmartUVC. "It takes the guesswork out of previous protocols and ensures confidence in clinicians and patients alike."
    The CDC-funded Benefits of Enhanced Terminal Room Disinfection study showed that enhanced terminal room disinfection strategies using the Tru-D device decreased the relative risk of colonization and infection of target multidrug-resistant organisms (MDROs) among patients admitted to the same room by cumulative 30 percent in a hospital setting with 93 percent compliance of standard disinfection protocols. Individual hospital results may vary. It takes the guesswork out of previous protocols and ensures confidence in clinicians and patients alike.
    "Implementing this technology into our current disinfection practices is simply another way that we're working to safeguard the well-being of every single patient who walks through our doors and provide added protection for our staff and residents," said Lisa Knopp, clinic manager.
    Tru-D SmartUVC is one way Southwest Healthcare Services is raising the bar when it comes to the level of care and protection it provides to all patients, residents, and employees.